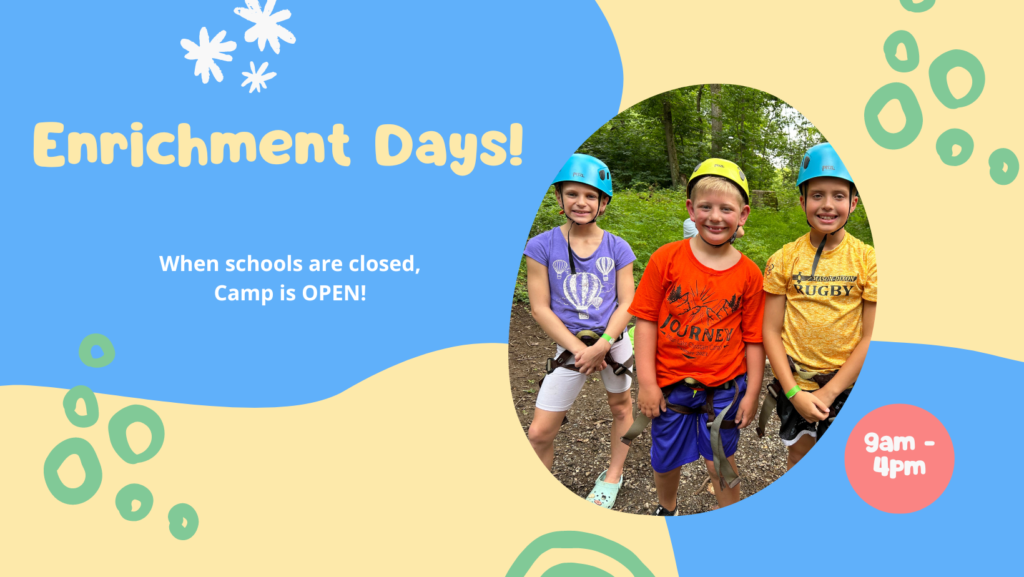 New this year are Enrichment Day! Special camp days just to build life skills and have fun!
Each day will start at 9am! Pack a lunch, snack and water bottle and prepare for a day of fun! Pick-up is at 4pm. Each day is $50, with sibling discounts and multi-session discounts.
October 20, 2023 - Lego Day! Join us for a building, constructing and playing with all things Lego! There will be lots of blocks to work with and lots of space to build! We will also play outside weather permitting!
November 3, 2023 - Drama Day! Join us for a day of blocking, coaching, and improvisation! Campers will read scripts, create scenes, and work on delivery of lines
January 15, 2024 - Art Exploration Day! Let's get our hands messy and create masterpieces!
February 19, 2024 - Cooking Day! Call all the little Chefs out there! Slice, dice, peel and zest! Get ready to make a sweet treat! Join us for a day of basic kitchen skills!