Babylon - Dean Nadya Bulbotko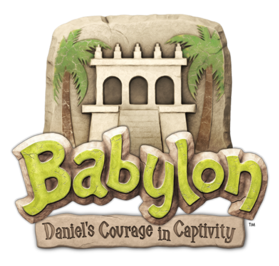 July 29 - August 3
Welcome to Babylon! Your children will experience an amazing week exploring ancient Babylon through the eyes of Daniel and his friends. Our goal during this week of camp is to bring the story of Daniel to life and challenge the campers to share their belief in the one true God- just as Daniel did! Each day we will learn an easy-to-remember Bible point that corresponds to a key Bible verse. Through daily classes the children will get to discover the Bible story of Daniel from his perspective, learn about Babylonian culture, explore the Marketplace shops, take part in games, worship the one true king, establish new and lasting friendships, as well as memories that will last them a lifetime! These experiences make God's Word come alive with meaning for everyone who participates! Our wide range of age's allows for us to create families (tribes) that will travel together as they experience this unique and unforgettable week at camp!
To find out more about our Deans, click here.
Babylon is an overnight camp, running 5 nights and is $250.
If you register your camper before June 15, 2018, they will get a free Indian Lake t-shirt.