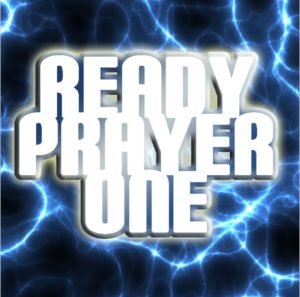 Ready Prayer One, what is your reality? Join us this week to have a great time playing games, zip lining, getting wet with a slip-n-slide, trip to the pool, nine square in the air, gaga pit and learning about the reality of following Jesus.
This week of camp is for campers entering 6th-12th grades.
The deans for this week are Joe Wilson and Russ Bohart. To find out more about them, click here.
Middle/High School Camp is an overnight camp, running 5 nights and is $250. We are also offering 2018 prices Until March 31st!! April 1st prices increase $25
Every camper gets a free Indian Lake t-shirt!
Check-in will be Sunday, August 11th from 4-6 pm. We will be offering hot dogs and chips to roast over the fire with your camper.
Closing program will be Friday, August 16th at 5pm. Checkout will be directly following the closing program.
We also sell canteen cards for the kids to use during their camp week. Canteen is typically open twice a day. It has sodas, sport drinks, candy bars, chips, fruit chews, ring pops, etc. Prices run about $0.25 to $0.75 per item, which is about $2.50 a day. Left over funds go Mission of the week. Not mandatory.