Junior Camp I - Joel Armes, Dean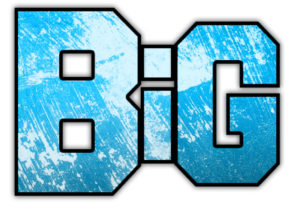 Tell the World - Jesus Lives.
July 8 - July 13
Join us for a week of fun, games, friendships, and learning about how Jesus Lives. We'll be learning about Jesus' life on Earth and how He LIVES! Each day will be packed with funny skits, games, campfires, and more. We're looking forward to enjoying an amazing week together building relationships and learning about Jesus.
If you are a camper in grades 4-6, then Junior I is just for you! The goal of the Junior is to teach young people the Truth of God's love through His Son Jesus Christ. Students will learn this truth through Bible classes, devotions, dynamic praise and worship, campfires, and fun and exciting games like flying on the zip-line. Make Junior I or II part of your summer!
Also check out Candy Camp
To find out more about our Deans, click here.
BIG/Junior Camp I is an overnight camp, running 5 nights and is $250.
If you register your camper before June 15, 2018, they will get a free Indian Lake t-shirt.
We also sell canteen cards for the kids to use during their camp week. Canteen is typically open twice a day. It has sodas, sport drinks, candy bars, chips, fruit chews, ring pops, etc. Prices run about $0.25 to $0.75 per item, which is about $2.50 a day. Left over funds go Mission of the week. Not mandatory.
We are also offering a special to all campers registered prior to February 28, 2018. Your camper will receive 2 free canteen cards. The cards will be made available during camp check-in.