We are looking for Summer Counselors and Kitchen Staff! If you are looking for a summer job, join our team!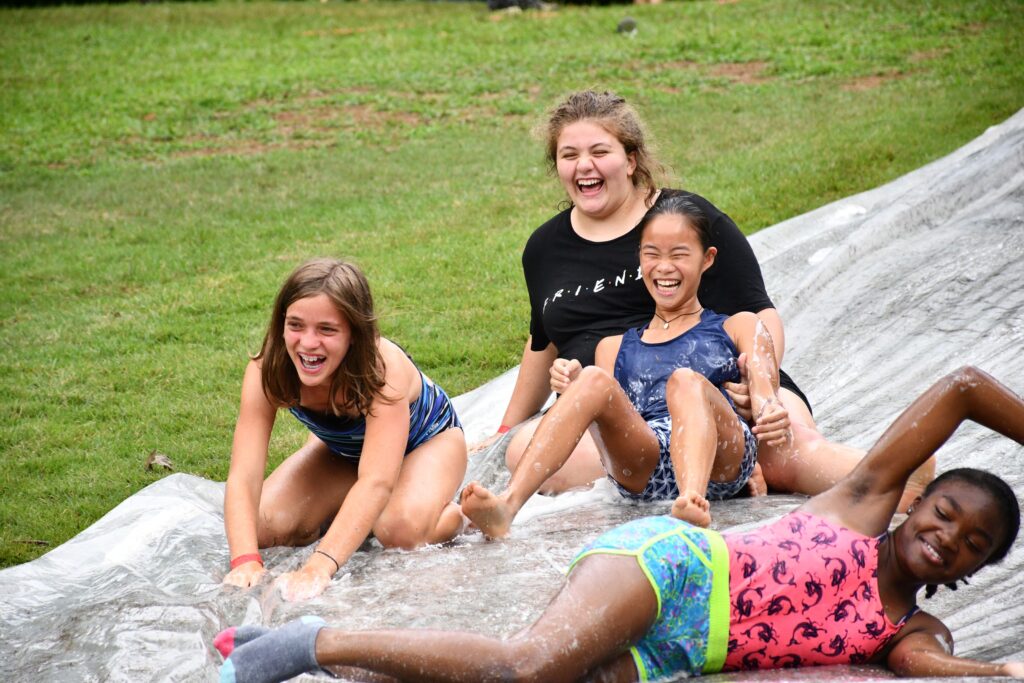 Counselors
Summer schedule plans for 9 weeks of camp and 1 week of training for a total of 10 weeks starting June 12th through August 18th.
You will be trained in CPR, facilitation skills, group dynamics, relationship building and growing your walk with Christ and much more.
You will receive room and board along with a salary of $4000 for the full summer (10 weeks, with the hopes of a bonus for the full summer). If you cannot stay the full summer, please let us know the dates and we can work around prorating the salary. We want to work with your schedule and still keep camp covered, so please tell us your needs as soon as possible!
Interns will be responsible for running activities like archery/slingshot, large group, worship, V-Climb, recreation, crafts, social media, videography etc and be small group/cabin leaders.  Not all interns will run all the stations, but it will depend your preferences, skill set, and camp need as to where you work!  The goal is to train all the interns for as many different roles as possible so that you can be interchangeable and rotate through different roles.  This is an opportunity for you to try new things and build or sharpen some skills.  There will be free time built into your schedule and time off Friday nights and Saturdays.  The goal is that interns will be able to rotate as cabin leaders, day camp leaders, large group and activity leaders. This 3-4 week rotation will give you a week with evenings off (day camp leader), a week teaching Large group and running camp activities (building public speaking skills and facilitation), and being a cabin leader (connecting and working one-on-one with campers and being a small group leader).
Kitchen Helpers
We are looking to hire an energetic, hard-working kitchen helper to clean, stock, and maintain the kitchen as well as help with the preparation of meal ingredients. The kitchen helper's responsibilities include retrieving ingredients from the refrigerator, freezer, and stockroom, preparing food as per the cook's instructions, and removing leftovers from campers' plates, bowls, and glasses. You should also be able to ensure that all work areas are properly cleaned and sanitized.To be successful as a kitchen helper, you should demonstrate sound knowledge of proper food handling procedures.  Ultimately, an outstanding kitchen helper should be able to follow all food health and safety regulations and display exceptional organizational skills to ensure the timely completion of kitchen duties.  Indian Lake Camp works to model Christian behaviors and beliefs at all times.  Candidates must be fun-loving and hard-working with a heart after God.